PFM's Fundamentals of Public Finance Seminar is an intensive week-long course. The course covers a broad range of topics, including overviews of:
Basic finance concepts
The capital markets generally and the municipal debt markets specifically
The analytics and processes associated with sizing, structuring, marketing, and pricing municipal bonds
Key market players
Municipal credits
Capital structure development
Bond proceeds investment
Arbitrage rebate
Pension and OPEB investment considerations
Derivative products such as interest rate swaps
Strategic budgetary consulting
This course qualifies for up to 35 hours of CPE credit (31 Finance, 1 Economics, 1 Tax,
1 Behavioral Ethics, 1 Specialized Knowledge).
Learn More
"This was the first training series I have seen with so much valuable material, and the whole week the topics fell together. I would recommend this to anyone who issues debt."
"I was very impressed with everyone involved with PFM. You have a remarkable staff of very talented and knowledgeable individuals."
"Enjoyed the training subject matter and feel I've learned a great deal in areas I didn't have a clear understanding of prior to attending."
"I've gone through a number of trainings/seminars and this was one of the best organized and well-run seminars that I've attended. All the speakers were incredibly knowledgeable in the subject matters. Thank you for putting together a phenomenal training seminar!"
Previous
Next
Agenda
February 24 - 28, 2020
For purposes of planning travel, the Seminar will begin at 8:30 AM on Monday, February 24, 2020 and will conclude mid-day on Friday, February 28, 2020.
DAY ONE — Monday
Finance Basics

Time value of money
The yield curve

New Money

Elements of size
Structure
Yield implications
DAY TWO — Tuesday
Refundings

Types
Economics
Escrows
Transferred proceeds

Refunding Analysis

Maturity-by-maturity screens
Option valuation analysis
Arbitrage considerations

Tax Reform - Municipal Market Update
Introduction to Munite & Investor Relations
Retirement Finance & OPEBs
Financial Sustainability & Resilience
Economic Update
DAY THREE — Wednesday

The Intersection of Bond Proceeds Investing
& Arbitrage Rebate Compliance
Treasury Management Update
Fixed-Income Portfolio Management
Multi-Asset Class Management Update
Cash Optimization Strategies
PFM Diversity & Inclusion Update
PFM & MWBE firms
DAY FOUR — Thursday
Bond Pricing
PFM Solutions - Synario
Swap Introduction & Applications
Swap Valuations & Monitoring

DAY FIVE — Friday
Municipal Advisory Regulations & Contracts
Overview
Alternative Project Delivery & P3's
Seminar Location
PFM
1735 Market Street
43rd Floor
Philadelphia, PA 19103
Phone: 215.567.6100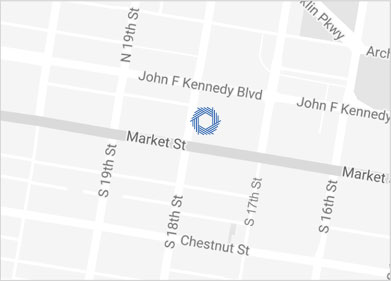 Hotel Information
PFM has secured discounted rooms for its guests at the Sofitel Philadelphia conveniently located about two blocks from PFM's Philadelphia office.
Rates at the Sofitel Philadelphia are $165.00 per night. To make reservations, please call 215.569.8300 or make online reservations here.
Please note that reservations must be received by February 3, 2020. Those reservations not received by the cut-off date will be subject to space availability and prevailing rates.
When making your reservations, please mention that you are with the PFM event.
Other nearby hotels
There are several other hotels within walking distance to PFM's offices. However, PFM does not have a discount with these hotels.
Frequently Asked Questions